Toll Solutions is an ISO 9001; 2015 Certified manufacturer of chemicals. Contact us to receive a copy of our current certificate.
Explosion-proof room with foam fire suppression, Class I, Division II rated, all 304 stainless steel.
Mixing liquid and liquid – creating a new formulation without chemical reaction, such as making emulsion using high shear and surfactant.
Creating new molecular entities through chemical reactions of gaseous, liquid or solid raw materials.
Modern Facilities Include Versatile Reactors, Blending Vessels, Dispersion and Emulsion Equipment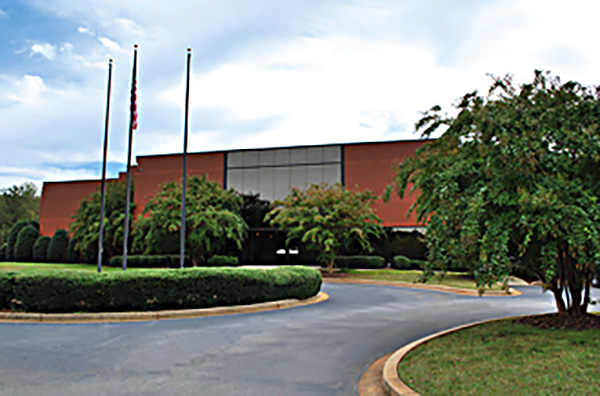 Toll Solutions specializes in toll and custom dispersion, emulsion, reactions, and blending services for a wide range of chemical and industrial companies.
Located in Duncan, SC, right off Interstate 85, Toll Solutions' modern facilities include reactors, blending vessels, dispersion and emulsion vessels, solids handling, mixing equipment, that are adaptable to a wide range of chemical processing needs. See our equipment details here. Toll Solutions is ISO 9001:2015 Certified. Learn more about our quality and safety practices here.
Customers choose Toll Solutions because of our superior combination of capabilities, knowledgeable people, desire to work with customers to meet their needs, and good value. We strive to become your preferred provider, specifically in producing chemical products, blends, mixes, dispersions, compounds, emulsions and solutions that for various economic or business reasons you do not want to, or cannot, make in-house.
To learn more about how Toll Solutions can meet your specific needs, please use our online contact form or call us at 864-433-9200.
Toll Solutions
Capabilities
Toll Solutions' services can be grouped into two main categories:
◎    Toll projects – Customer supplies all materials and packaging
◎    Custom products – Toll Solutions may provide some or all materials and packaging
Quality, Safety And Environmental Protection
Toll Solutions is ISO 9001 Certified, assuring you of consistent performance and safety. Its ISO certification was provided based on an audit by UL DQS Inc. of Buffalo Grove, Ill.
Toll Solutions has no recordable incidents or lost-time accidents, and no reportable environmental releases.
Our QC laboratory provides for timely, accurate, cost-effective testing that ensures every product, from raw material to finished goods, meets all quality requirements. Using a variety of analytical instrumentation, our experienced employees perform in-process testing and 100% inspection on finished product.
Printed and electronic documentation include an active raw material specification data base, customer/product requirements records, written test methods, SOP's, and batch records with lot traceability for raw materials ingredients and finished products.
Quality records and documentation are controlled, audited regularly, retained and archived as required by our process oriented quality system.
Varied Processing
Equipment
Equipment ranges from large stainless steel reactors and vessels to cowles mixing systems.